About Us
Sick of running around chasing gas parts - We offer an online easy to use one stop gas spare parts shop.
Gasstop Is A Concept From Its Parent Company Total Gas Care Services. Total Gas Care Services Has Provided Home Service Gas Repairs For The Gas Industry For The Last 12 Years Through Out The Inner South East Suburbs Of Melbourne. Both Companies Are Run by A Family Of 3 Generations Of Plumbers & Gasfitters. We have Over 95 Years Experience In The Gas & Plumbing Industry Combining Knowledge In Electronics & Gas Engineering.
The short fall in support for gas appliances & the lack of competive pricing has led to the establishing of the online E commerce Gas store. With the Gas store we can provide access to our comprehensive wide range of gas spare parts we carry in stock for our service vehicles. The store is designed to minimise customer interaction allowing us to keeep costs down & provide a fast effecient service, hopefully allowing better finacial returns for the repair tech.
Happy to receive any feed back or suggestion how we can improve our service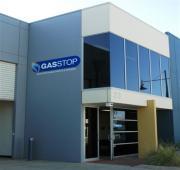 You can now order online and pick up same day - subject to part availability
&nbsp